I had the honor of documenting Colleen and Jonathan's pregnancy, not too long ago. If you haven't seen it yet, you really should! Colleen shares the miracle story of their twin boys, and it really is an amazing story.
I met little Ezekiel and Jeremiah when they were just a week old. They were the perfect little subjects. They loved to be swaddled and snuggled.  I think I even got a few smiles from these snoozy little boys.
I'm so in love with these little darlings! I hope you enjoy their photos as much as I do!!
To learn more about my newborn photo sessions, click here.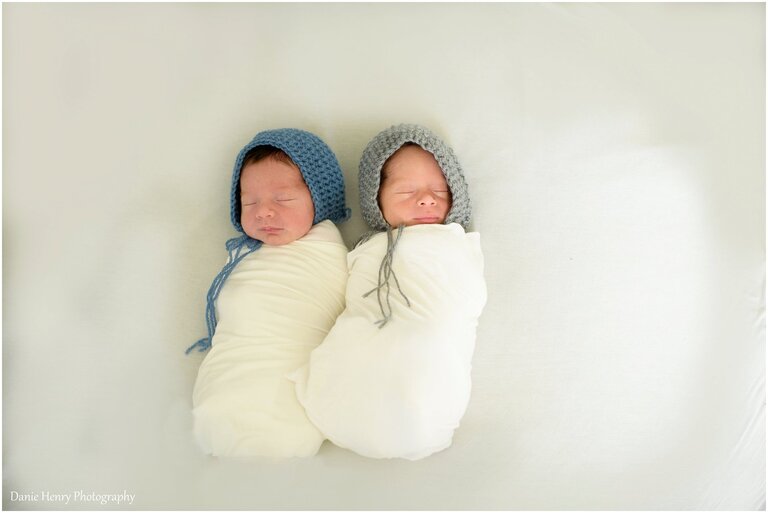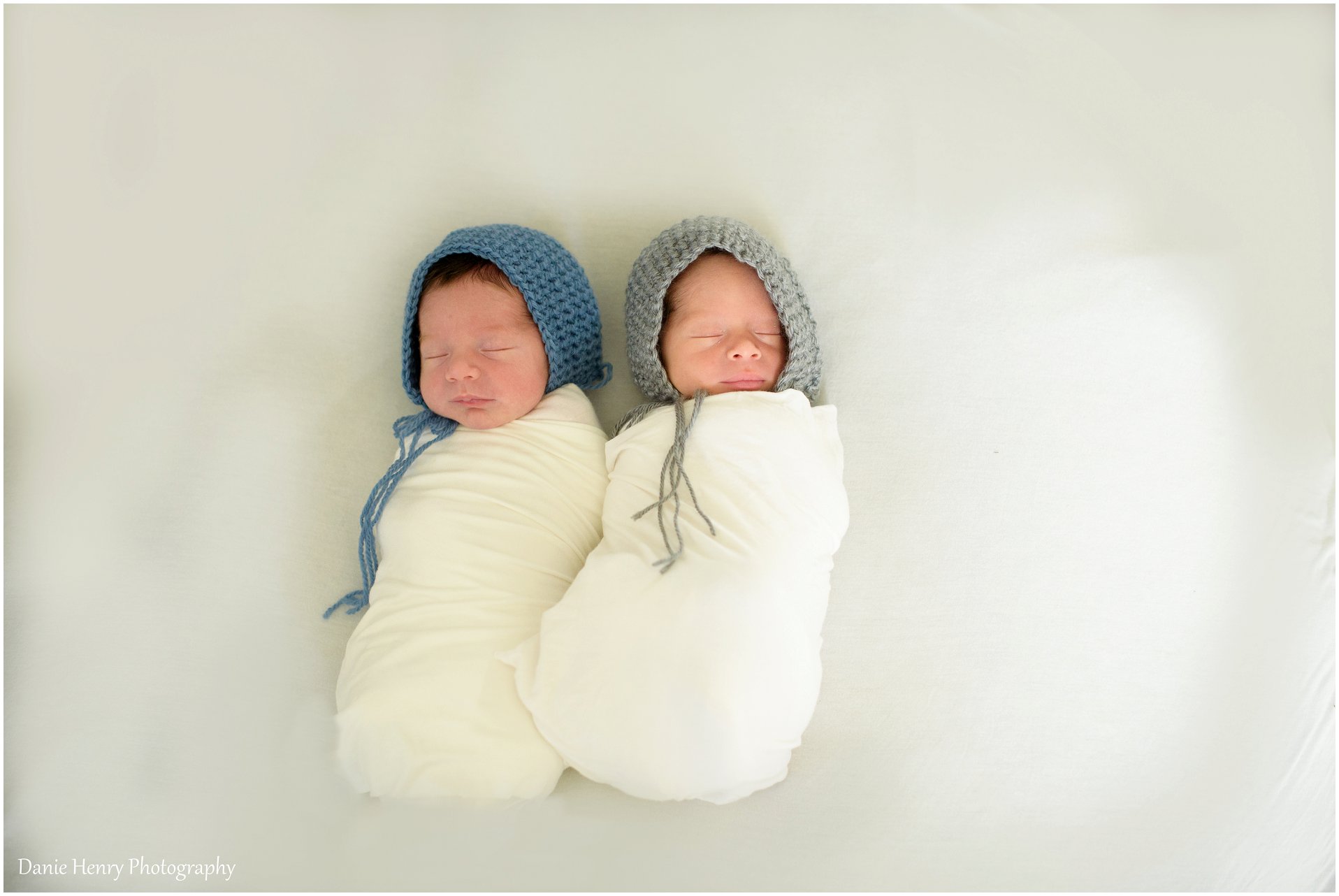 Nothing calms a baby quite as well as a tight swaddle and a bonnet.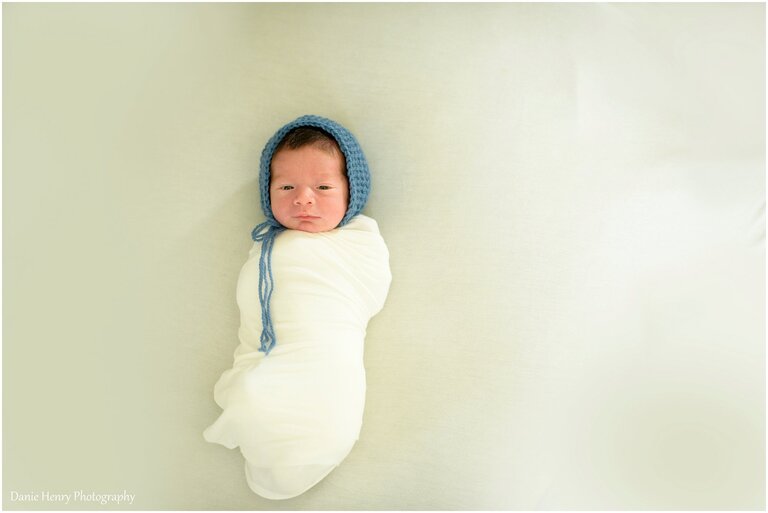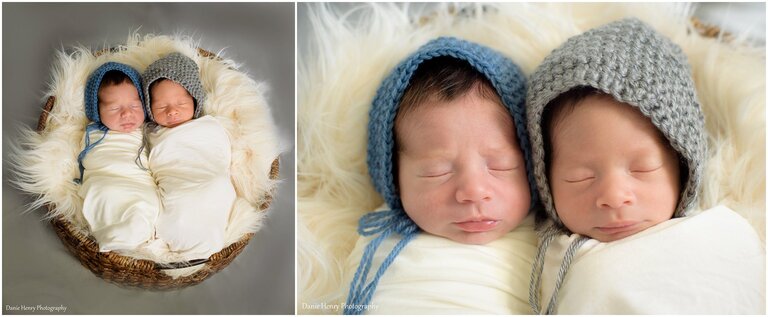 It didn't matter how I put the boys into the basket. They almost instantly found a way to touch.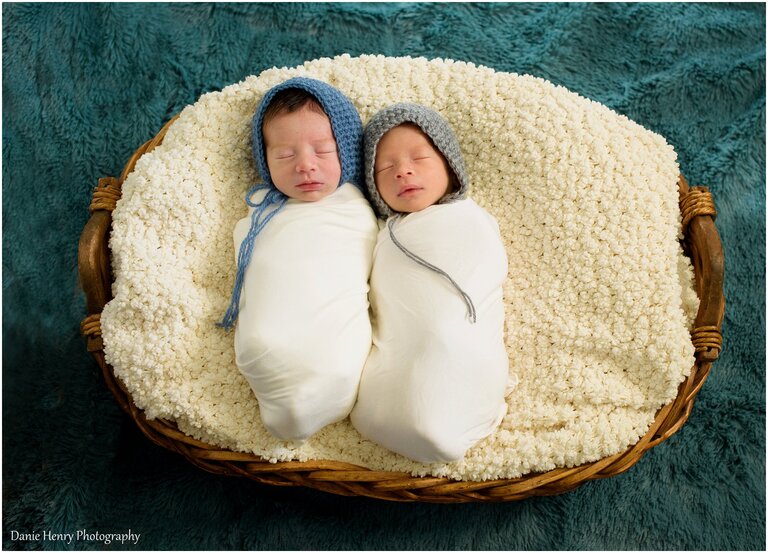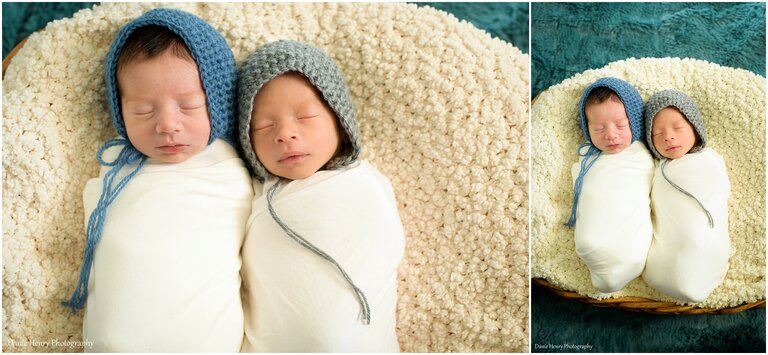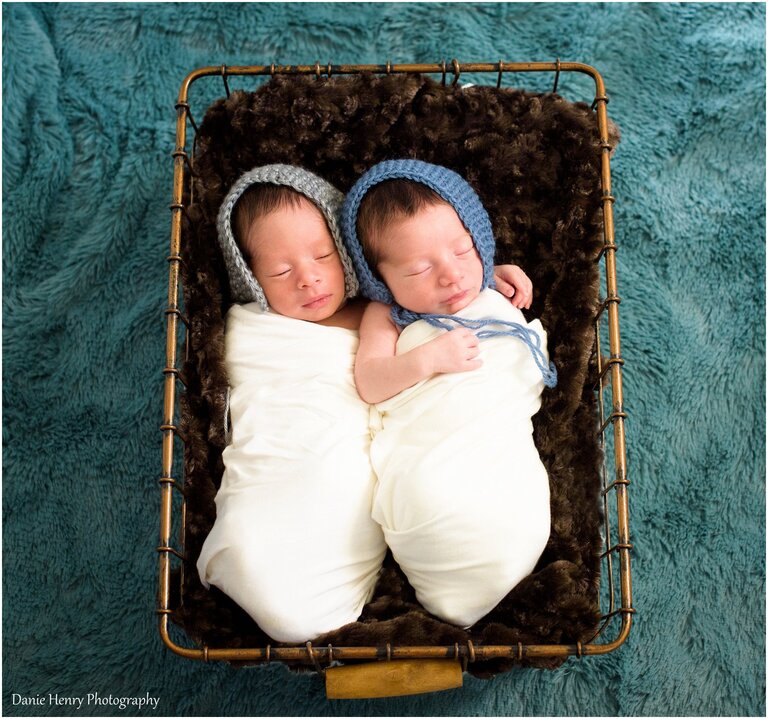 Snug as two bugs in a rug! Aren't they the sweetest!

Look at that little peeper! Ezekiel opened his eyes a few times during our session to see what was going on around him.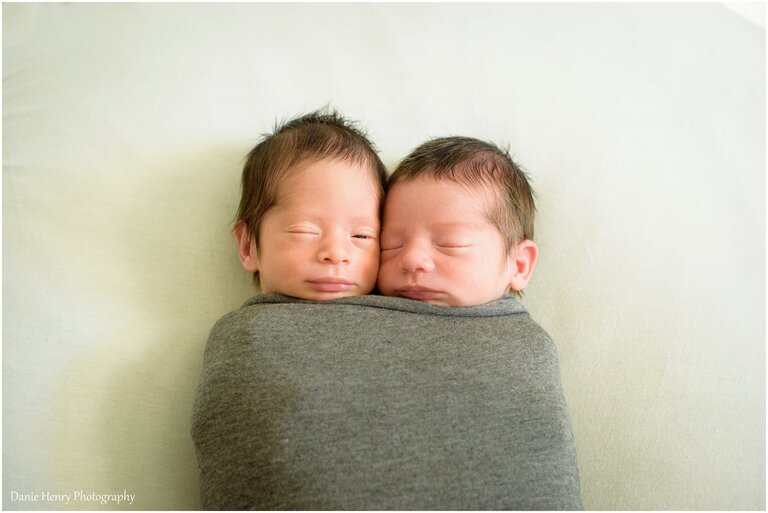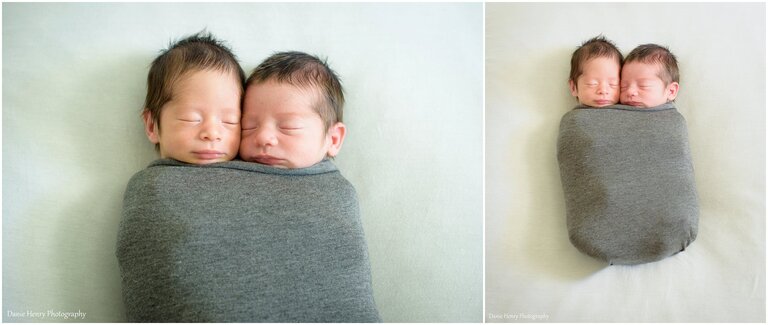 These boys have sweet sweet baby lips! I could stare at them all day.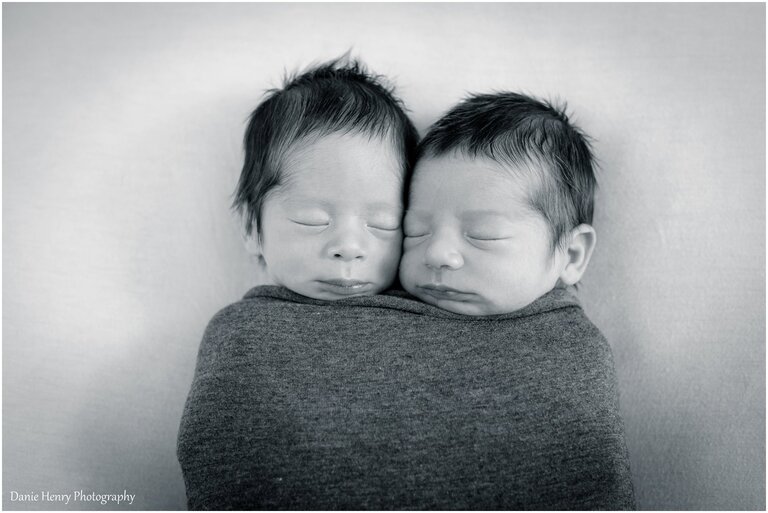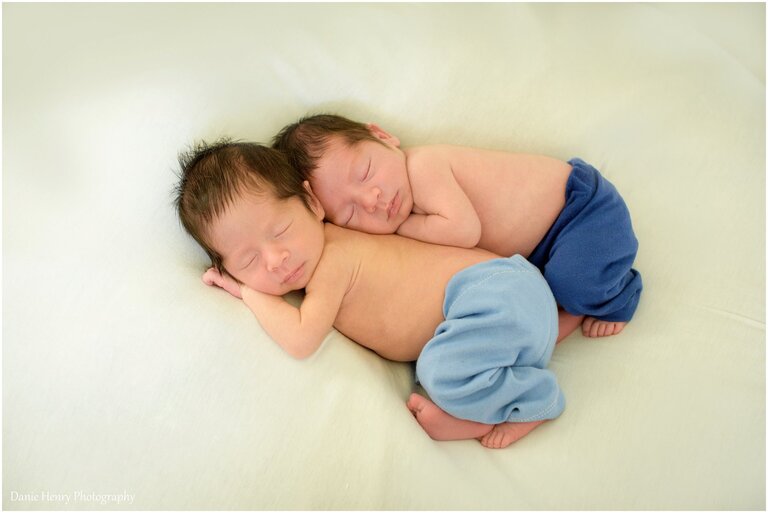 Colleen is the brightest and happiest new momma. It is so easy to tell that she is in love with her new boys. I can't tell you how happy I am for her.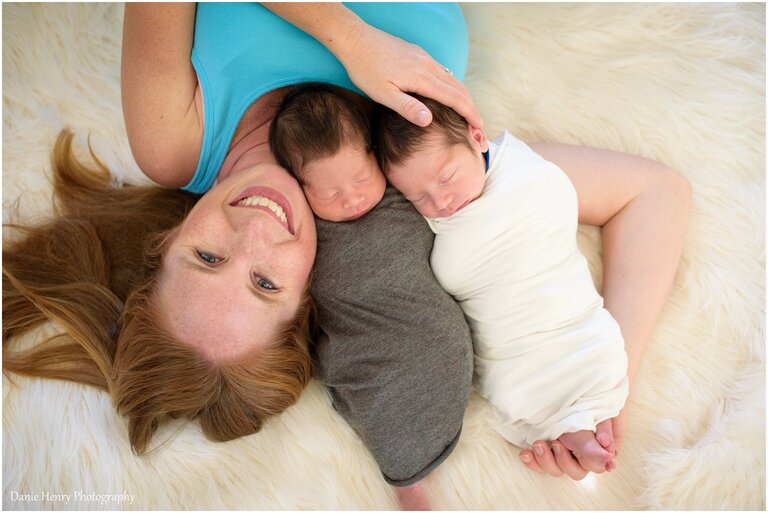 We decided to photograph the boys in their newborn sized trunks and rash guards. Even the newborn size was still big on these teeny boys. It will only be a few months until we look back at these clothes and think, "How did they ever fit in these teeny outfits?". 

Congratulations Jonathan and Colleen! The months and years ahead of you are certain to be filled with a double dose of joy!
To learn more about my newborn sessions, click here.