Family photography is both the art and the science of capturing your life, and the people around you as it happens. I love to help capture your family's authentic interactions. Family photos are at their best using simple posing and set-up, capturing your unique environment and personal connections.
Life is stressful enough… family photography shouldn't be.
---
I'm here to help you get the most out of your family pictures with minimal hassle.

---
Preparing for a Family Photo Session
With my family photo sessions, I want to spend a little time before your shoot getting a clear picture of your ideas. My job is then to work at finding the right balance between set-up and free flow. Like all things in life, little treasures tend to catch us unawares. I want to work with you to find them, and save them!
I do have some clients who combine a newborn photography session with a family session. Often extended family is in town for the big event, and it can be a great time to do both. If this is your goal, let me know up front. Let's maximize your time and get what are the most important pictures to you.
Initial Consultation
The goal of my initial conversation with you is clarity. We both need to make sure it is clear what you want from your family photos. Then we work together to make a plan on how to get it. It is also very important there is room for exceptions. So lets take the time to put your ideas out there, and make a good plan before the family photo session. Email is a great way to document and revise, and you are always welcome to contact me any time.
Following are some examples of questions we'll discuss. You don't have to have an answer or have an opinion on all of them, they are just some ideas to get us started.
What do you plan to do with the photos?

Will you hang them on your wall? A gallery of images or one large print?
Will you want a special photo album?
Will you want custom cards?
What style, focus, emphasis do you want?

Spontaneous or free form? Is there a theme?
Structured or Posed? Coordinated outfits?
Would you like to include props? A family quilt or heirloom?
Would you like to include your family pet?

Size and Scope

Large families, events or gatherings are a very different set-up than smaller ones.
Kids? Teenagers? Grandparents? Pets?

Time/Schedule

Are we on a fixed schedule?
Do some people have to leave, or arrive at specific times?
Do we have multiple areas or locations or even backgrounds in the same area we have to hit?
Is the location a popular public place with lots of photo sessions?

Options and Plan B

Alternate locations
Schedule changes/Follow-ups
Deposit + Contract
Once I have a good idea and general direction for your family photo shoot, I require a 50% deposit as well as a signed contract. Completing this step is crucial to getting the process going. It also allows me to block out tentative times in my schedule.  Scheduling multiple people or family members is often the most challenging part of family photos, so don't skip this step.
Family Pictures – At Home or Away? 
Capturing families in their own home or somewhere familiar has its pros and cons. For littler kids, familiar things might make it more comfortable, but there are also lots of distractions! Preparing your home, or event location for the type of subjects is very helpful. 
Home-based family photo sessions
With little ones, clear away the more common distractions from the room or area, but keep a few familiar things that we can use to distract them in between setups. I'll help you  rearrange when needed to get the best out of the shots without completely disturbing your house.
Here are some examples of family photo sessions inside or around a home or event space:
READ MORE

Family photography in Outdoor Settings
Scheduling
I'll work carefully with you to make sure we plan your family pictures for the most lovely time of day and the timing that is best for you and your family. If we have out of towners, parents or grand parents (even great grands!) it is important to plan this out as well. Accessibility, temperature, sitting areas etc… all make a big difference. 
Location
I know of several beautiful locations around the South Bay where we can do family photography. When we schedule your session we can determine what will be the ideal location for the photos you are dreaming of.
Here is a sample of Family portrait sessions outdoors. Being in Southern California, especially the South Bay / Beach cities I get to shoot outside a lot and it works well year round:
READ MORE

---
Here is a list of some outdoor locations I like to use. If you know of another place special to you, please contact me and let me know!
Los Angeles County (South Bay)
Palos Verdes Peninsula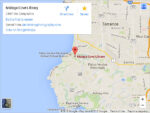 One of the best hidden spots on the peninsula! Great colors and textures, and wild peacocks too! This site has incredible scenery for outdoor family photography.  Key times of the day are midday and during "The Golden Hour", however at some points in the year marine layer/fog/clouds start to give us a problem. There are many alternate spots in and around the library as well, giving us some flexibility.
---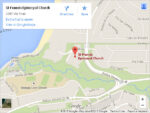 Great textures and colors with beautiful landscaping. Trails and the cliffs are nearby, as well as Malaga Cove and the Library.
---
Terranea Palos Verdes, Ca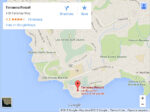 An incredible location with trails, cliffs, beautiful landscaping… Terranea is truly a wonderful place to take pictures, and the outdoor setting works great for family photography as well as maternity photography sessions.  Terranea has limitations on where you can photograph, so make sure we discuss this if you want to shoot here.
There are also several options very close and open to the public like the Trump National Golf Course, Point Fermin, and Point Vicente Lighthouse.
---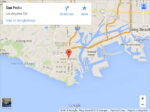 San Pedro is typically east facing, and on a slope to the beach. It has some valleys and hillcrests so getting enough natural light in your shoot if it is in a valley can be a problem. For a family photography session inside a home or building, we want to pick something with as much light as possible. We also want lots of interesting textures and backgrounds. Look around your home on prior to the shoot at the same time of day. Look where the light is at, and the general "feel" of your setup if we are doing an in home session. Don't be intimidated, we can make a lot of things work! Contact me if you have any questions!
---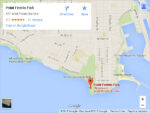 This is from the city of San Pedro website describing the history of the park. Who knew San Pedro was so significant back in 1793?
"Point Fermin Park consists of 37 landscaped acres of tree-shaded lawns, sheltered pergolas, colorful gardens and a promenade along the edge of the palisade. The vantage point atop the rugged bluffs affords a breathtaking view of the coast toward Santa Catalina Island. You may even be able to spot playful dolphin and harbor seals from the cliffs. There are picnic areas, a playground and a small amphitheater. Two trails west of the area lead to the beach and tide pools below.

This scenic park is the southernmost point in Los Angeles. The area was given it's name by the British explorer George Vancouver, who visited here in 1793 and decided to thank Father Fermin Francisco de Lasuen for his hospitality at the mission in Carmel. Point Fermin Park is one of the few places on the peninsula where Monarch butterflies spend their winters. This lovely park provides spectacular views of the coast and Channel Islands and is a perfect site for picnics or a leisurely stroll. To the left of the park entrance is colorful Walker's Cafe which is frequently used as a movie location. Among the tall palms you will spot the Point Fermin Lighthouse.
---
South Bay – Beach Cities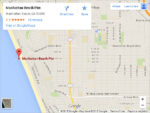 Manhattan Beach is a GREAT location for almost any photography shoot I can imagine. The beach is fantastic, the green belt is wonderful, and there are tons of great parks. The weather is great almost all the time. This is the quintessential "So Cal" beach city for sure! Beware, a lot of family photo sessions happen under the pier, which can get really crowded. If you are looking to do a photo session here, we need to make lots of time and flexibility in the plan. 
I found out something very odd researching this wonderful place. According to the Wikipedia entry:
"The land in Manhattan Beach was formerly sand dunes. During the 1920s and 1930s, builders leveled uneven sandy sites and some excess sand was sold and shipped to Waikiki, Hawaii to convert their reef and rock beach into a sandy beach. The sand was also used to build the Los Angeles Coliseum and portions of the Pacific Coast Highway."
How wild is that? Sending sand to Hawaii?
---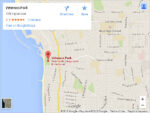 I do lots of family photography sessions in and around Redondo. There is so much variation, and it works year round. Here is a bit of history about Redondo Beach from Wikipedia.
"The Chowigna Indians used the site of today's "Wilderness Park" in Redondo Beach, California as a lookout place.[14] The wetlands located at the site of today's AES power plant in Redondo Beach were a source of foods including halibut, lobster, and sea bass, and also of salt.[15] In the 1700s, the Chowigna bartered salt from the old Redondo Salt Lake, "a spring-fed salt lake about 200 yards wide and 600 yards long situated about 200 yards from the ocean", with other tribes.[16] Their village by the lake was called "Onoova-nga", or "Place of Salt." The Chowigna were relocated to missions in 1854, when Manuel Dominguez sold 215 acres of Rancho San Pedro, including the lake, to Henry Allanson and William Johnson for the Pacific Salt Works.[11][16][17]"
Redondo Beach has wonderful sandy beaches, but you also have Riviera Village, wonderful parks, and some historic elements which provides many options.
---
Torrance Beach / R.A.T (Right After Torrance) Beach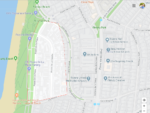 Just a bit south of Redondo Beach is Torrance Beach. This is the southern end of "The Strand" which goes all the way north to Venice Beach and Santa Monica. There is walkable ramps up and down for accessibility and plenty or parking.  Just a bit south (down the ramp and go left) is "RAT" beach, or "Right After Torrance" (not rodents!). There is less people at the actual beach here, and a beautiful cliff side backdrop. I use this location for a lot of my Mini Sessions. Going a bit further south on the sand gets you to Malaga Cove. 
---
Malibu Beach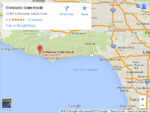 El Matador beach in Malibu is where I shot some of my first outdoor sessions outside of the South Bay.  This is from the Malibu Beach website, I can't wait to try the other little hidden gems.
"Located between Leo Carrillo and Point Dume State Beaches, Robert H. Meyer Memorial State Beach is made up of a number of cove or cliff-foot strands known as "pocket beaches" along the west end of the city of Malibu.

There are signs on Pacific Coast Highway with the names of the beaches: El Pescador, La Piedra and El Matador. Each of these three small beaches are a jewel unto themselves. These beaches can be crowded during the summer, however during the off season, they offer a perfect opportunity to experience solitude at its finest."
---
Orange County
Beautiful South Orange County with all the classic elements like parks, beaches (40 miles!), lots of hiking trails, harbors and marinas, and great landscaping all over. I used to live in South OC, and I love all the beaches and parks in the area. 
---
Tips for getting the most out of your family portrait session
To quote a popular phrase: "Don't sweat the small stuff, (and it's all small stuff)". Things WILL go different than we plan, but that will keep your session fun! It is real life we are capturing, and it helps to remember that.
Focus on the simple and easy. Let me help you plan your wardrobe. Together we can determine what look you are going for, and make sure that it will easily be achieved. Sometimes little ones don't cooperate as one would hope. They can sense the pressure if mom or dad is feeling nervous about behaviors. I'm great with little ones (and big ones too!). I will help your little ones relax so we can get the family photos you are hoping for.
Set attainable goals from the start: Let me help you stay realistic and practical. It's my job to help you get great family pictures, and that's more than just a fancy camera and equipment.
Remember why we are doing this: You have a beautiful family and we want to remember this time in your life. Family photography is both art and science, we just a dress it up a little!
For more details and pricing info, click here.
To get started, book a session and pay the deposit to begin the process, Contact Me and Ill help you directly.