Family photography is the science of capturing your life as it happens. Let me capture your family's authentic interactions, while bringing  focus to the environment through simple posing and set-up.
---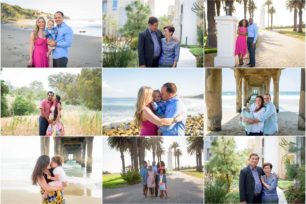 Holiday Mini Sessions are now open for booking! These sessions are a great chance for you to get your family in frontView full post »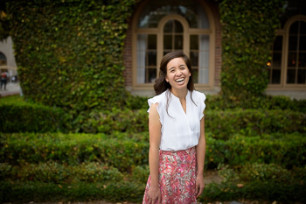 What is the Senior Portrait Project?   The Senior Portrait Project is a collaboration of photographers from the LosView full post »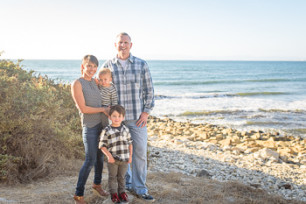 I am so excited to introduce to you, the Gill family! I've known these folks in passing for a few years now. ItView full post »
Meet the lovely Schwartz family! They were so sweet and so much fun to photograph! I hope you enjoy their photos asView full post »
Meet the Solomons. They are my very favorite family, well, next to my own. That's because they are my people!!!View full post »
I'm so happy to introduce you to my dear friends, the Espondas! Jodie has been a close friend of mine for the past fewView full post »
I'm so happy to introduce you to this precious family!  They are a very sweet and loving family. As you'llView full post »
You are in for a special treat today! You get to meet some of my very favorite people on the planet, the Wolkenfelds!View full post »
I am so happy to introduce you to the Brewster's! They are a very fun and precious family. Janine contacted me aView full post »
---
Preparing for a Family Photography Shoot
With family photo sessions, I always want to spend a little time before  your shoot getting a clear picture of your ideas. My job is then to work at finding the right balance between set-up and free flow. Like all things in life, the little treasures tend to catch us unawares, and I want to work with you to find them!
Initial Consultation
The goal of my initial conversation with you is to make sure we are both clear on what you want, how to get it, and plan for exceptions. These are some examples of questions we'll discuss. You don't have to have an answer or have an opinion on all of them, they are just some ideas to get us started.
What do you plan to do with the photos?

Will you hang them on your wall? A gallery of images or one large print?
Will you want a special photo album?
Will you want custom cards?
What style, focus, emphasis do you want? For example:

Spontaneous or free form? Is there a theme?
Structured or Posed? Coordinated outfits?
Would you like to include props? A family quilt or heirloom?
Would you like to include your family pet?

Size and Scope

Large families, events or gatherings are a very different set-up than smaller ones.
Kids? Teenagers? Grandparents? Pets?

Time/Schedule

Are we on a fixed schedule?
Do some people have to leave, or arrive at specific times?
Do we have multiple areas or locations or even backgrounds in the same area we have to hit?
Is the location a popular public place with lots of photo sessions?

Options and Plan B

Alternate locations
Schedule changes/Follow-ups
Family Portraits in a home or at an event
Capturing families in their own home or somewhere familiar has its pros and cons. For littler kids, familiar things might make it more comfortable, but there are also lots of distractions! Preparing your home, or event location for the type of subjects is very helpful
Home-based photo sessions

With little ones, clear away the more common distractions from the room or area, but keep a few familiar things that we can use to distract them in between setups.
I'll help you  rearrange when needed to get the best out of the shots without completely disturbing your house.
Family Photography at Outdoor Settings
Scheduling

I'll work carefully with you to make sure we plan your session for the most lovely time of day and the timing that is best for you and your family.

Location

I know of several beautiful locations around the South Bay where we can photograph your family. When we schedule your session we can determine what will be the ideal location for the photos you are dreaming of.
 Tips for getting the most out of your family photography session
To quote a popular phrase: "Don't sweat the small stuff, (and it's all small stuff)". Things WILL go different than we plan, but that will keep your session fun!
Focus on the simple and easy. Let me help you plan your wardrobe. Together we can determine what look you are going for, and make sure that it will easily be achieved. Sometimes little ones don't cooperate as one would hope. They can sense the pressure if mom or dad is feeling nervous about behaviors. I'm great with little ones (and big ones too!). I will help your little ones relax so we can get the family photos you are hoping for.
Set attainable goals from the start: Let me help you stay realistic and practical. It's my job to help you get great pictures, and that's more than just a fancy camera and equipment.
Remember WHY we are doing this: You have a beautiful family and we want to remember this time in your life. Family photography is the science of capturing your life as it happens. We just a dress it up a little!