You are in for such a special treat. This little Abel is one of the sweetest to come my way.
I took Sara and Jon's maternity photos just one week before this little guy came on the scene! I'm so glad we got their photos taken in time!
You can learn more about my newborn photo sessions over here.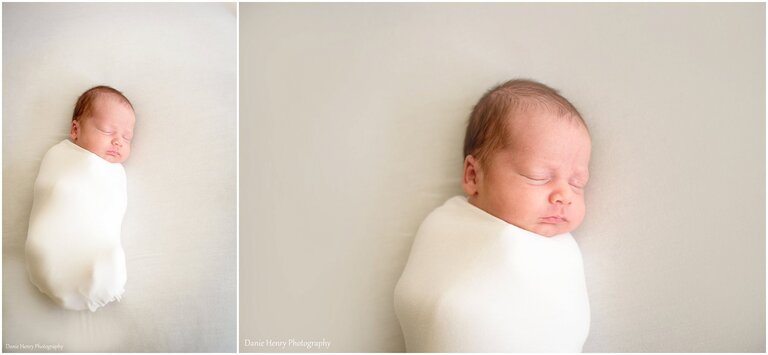 This set of photos is extra special. See that gray blanket that he's laying on? His momma made it for him!!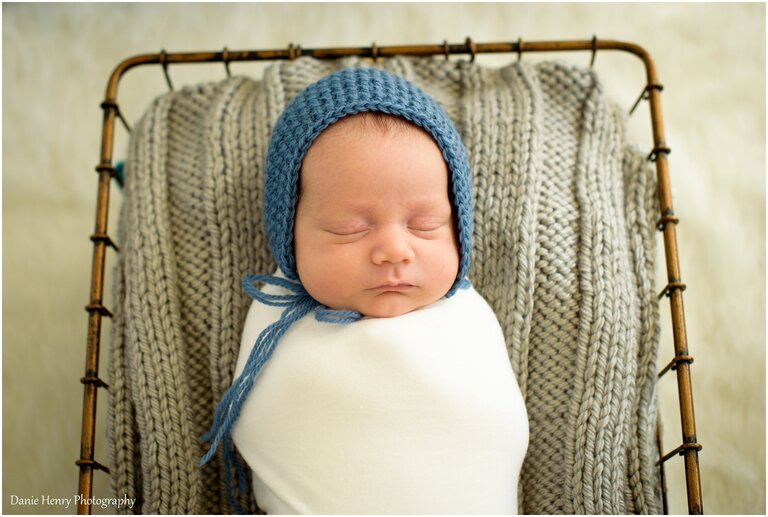 Abel gave me a REAL smile. I think he was really enjoying our time together.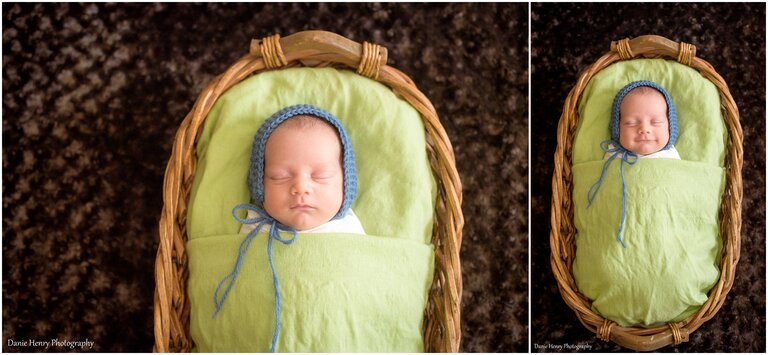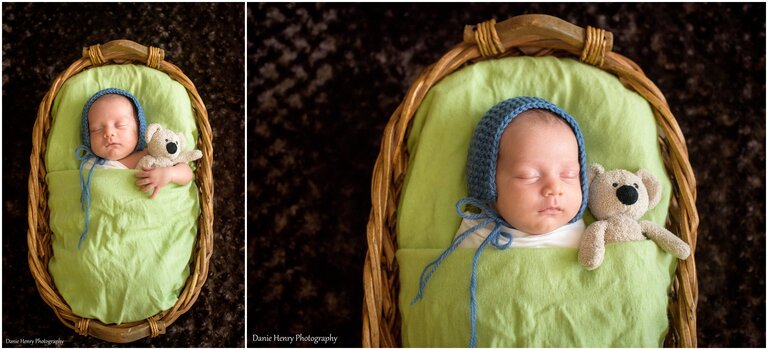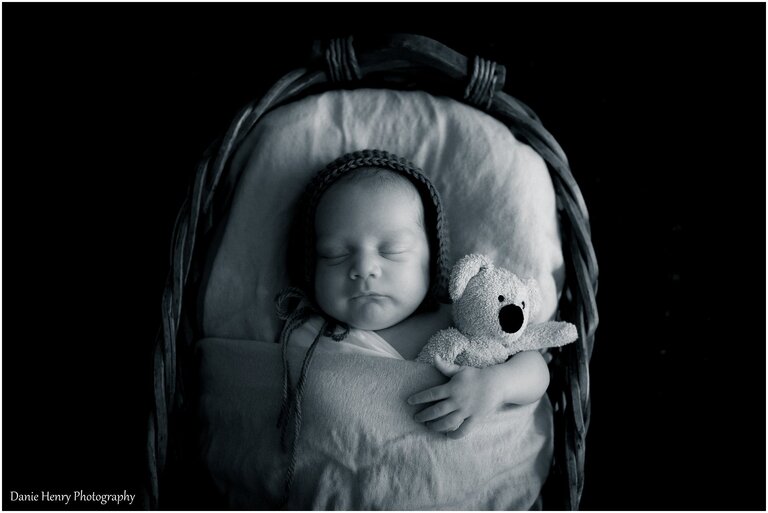 Look at that precious little baby bootie and sweet little toes! I sometimes use a paci to help sooth baby as we transition from one pose to another. I don't always include it in the photos, but I thought that orange color was too cute to exclude.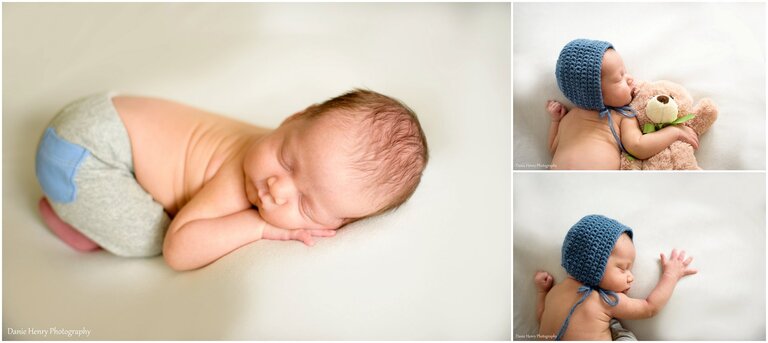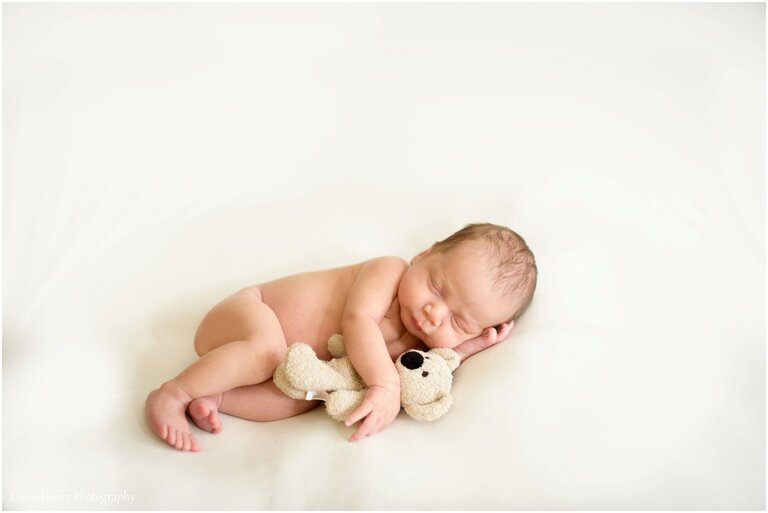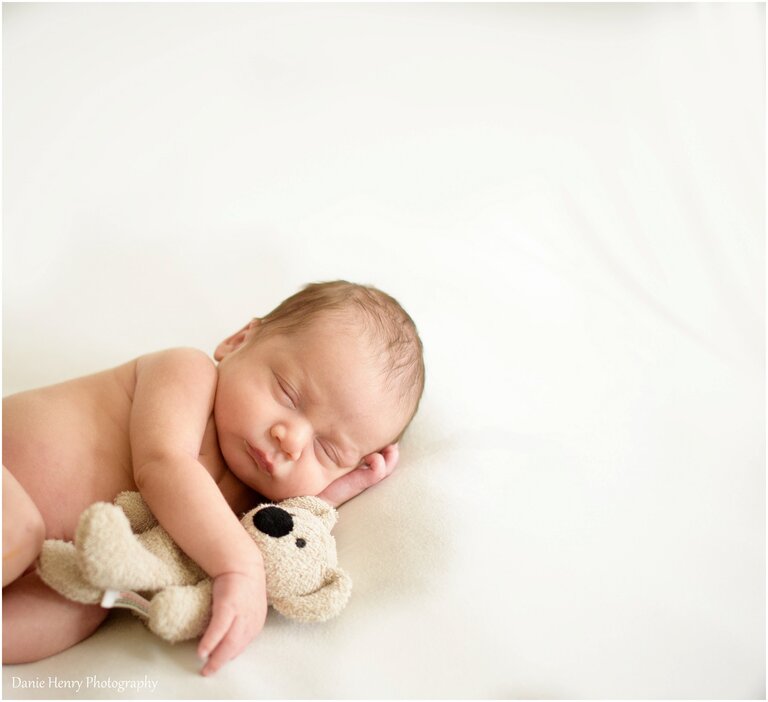 I love to include wedding rings in my photos. They really emphasize how teeny little feet and toes are. Sara helped hold her little guys feet while we took these photos. I love to compare her delicate hands to his precious feet.

One minute little Mr was telling me that I was boring him to sleep, the next minute we were best friends. *heart melt*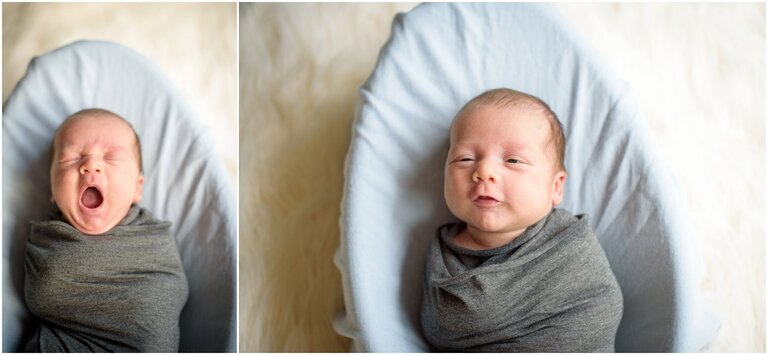 Aren't they the best pair! This momma is so in love with her new baby.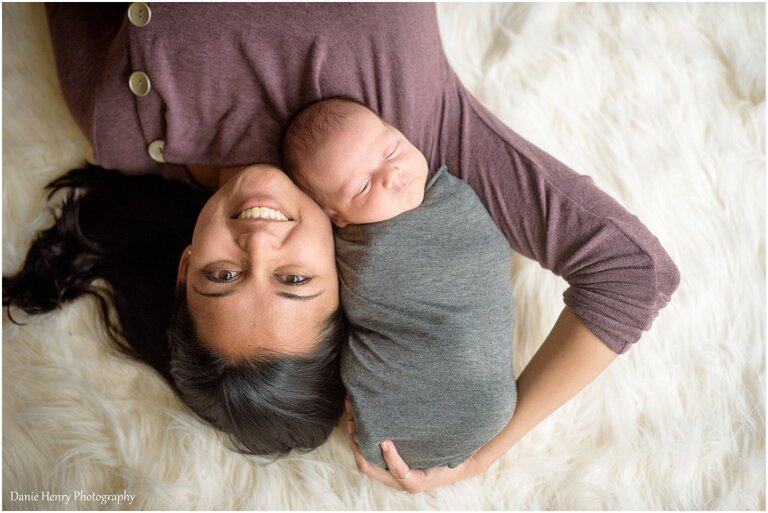 Baby Abel was telling his daddy all about it!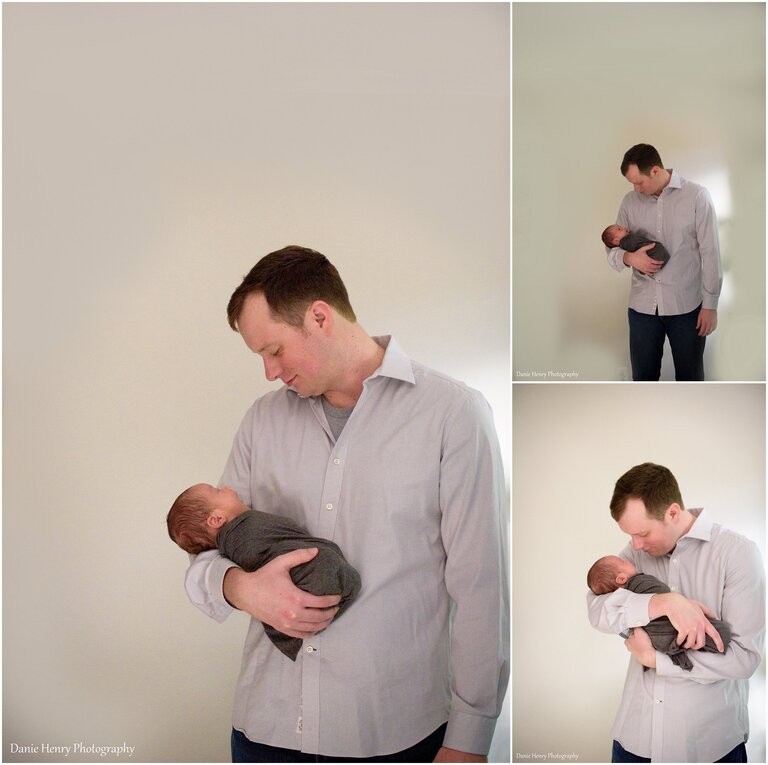 I love it when clients become friends. Sara and Jon are two truly lovely people. I think that really comes through in their photos.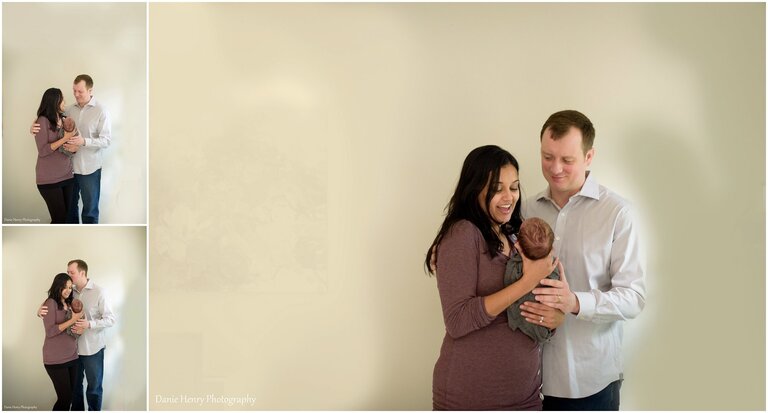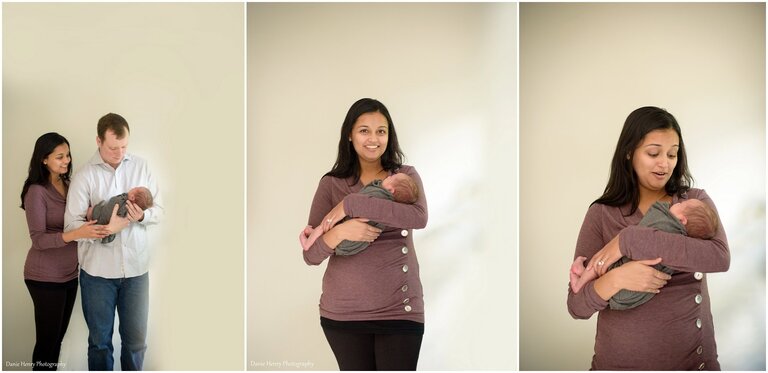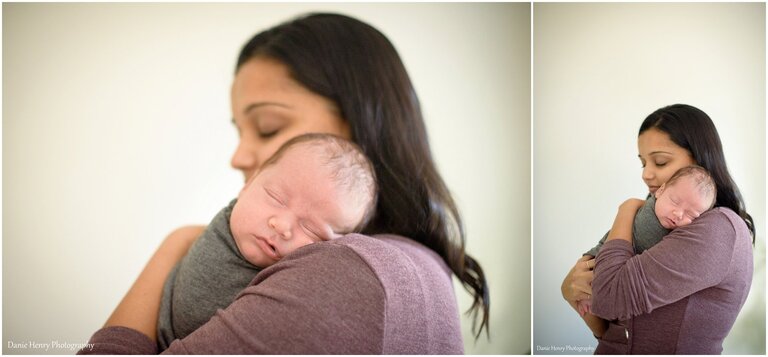 We headed back to Sara and Jon's to get some photos in their nursery. We took some there during their maternity shoot. I'll have some very fun before and after photos coming soon!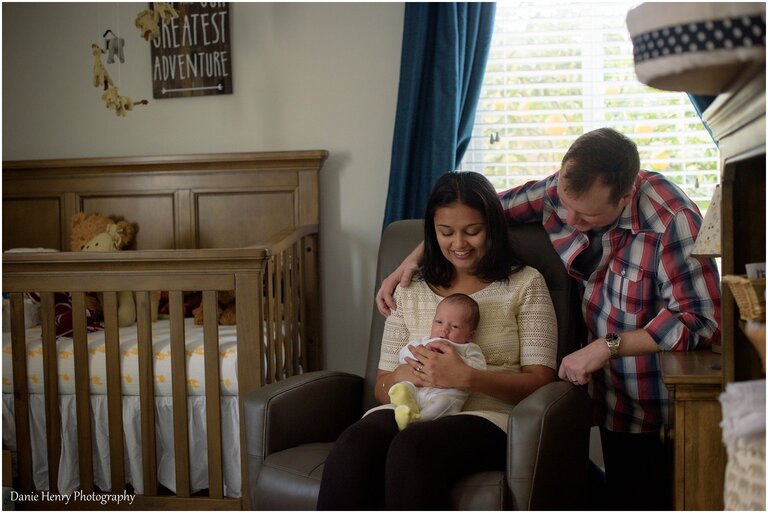 This little guy arrived several weeks early, so we had to wait a little while to take his newborn photos. We took these photos the day before his 1 month birthday!! 
Congratulations Sara and Jon! I'm so happy for you. You've got the sweetest baby on the block!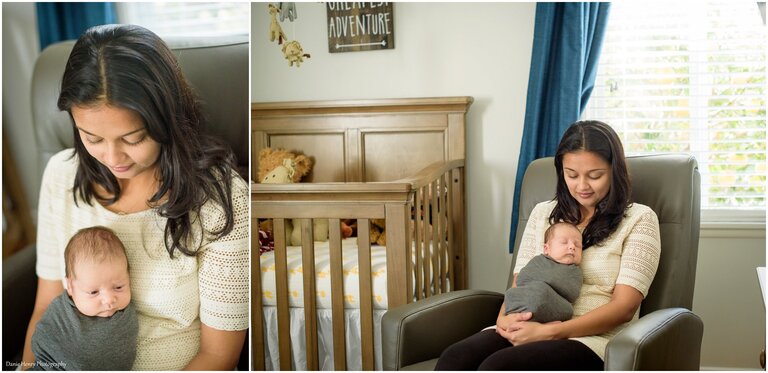 After all of our fun together little Abel needed a nap with his friends.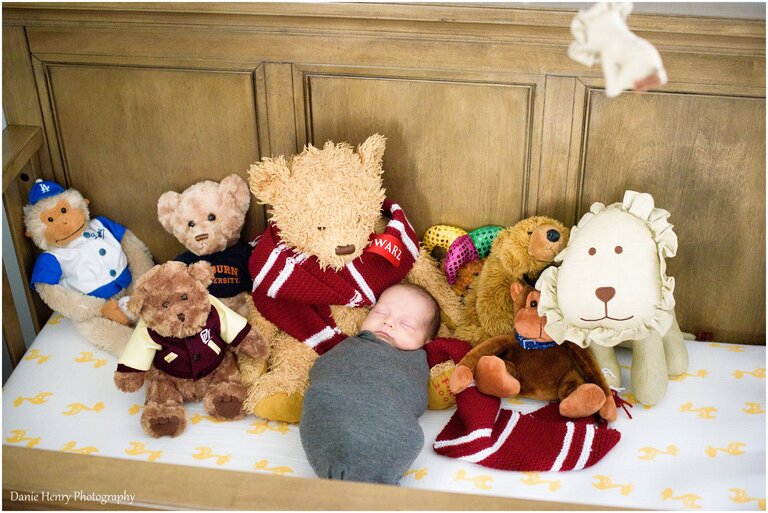 To schedule a newborn photo session of your own you can contact me.