Meet baby Bonnie! I photographed little Bonnie in my home in Redondo Beach, CA when the light was perfect and the room was warm. Bonnie showed up with an empty tummy and ate as soon as she arrived. Her momma and I enjoyed snuggling her as she drifted off to sleep. She did wake-up for a few minutes to check out the environment and then back to sleep she went! She was quite the cooperative baby during our two hours together.
Bonnie was almost four week old when she came to me for her photo session. I find when babies are older than 10 – 14 day  that they don't curl up into some of the newborn poses that my clients love to see. Even though we were outside of this window we still go some very sweet photos of darling Bonnie. Her mom Leslie and I were very happy with the results.
After about 10 days babies begin to enjoy the pleasures of stretching out! They have been squished in momma's tummy for almost 40 weeks and now it is time to enjoy being able to stretch! If you find yourself unable to get your baby to me before he or she is 10 days old, it is not too late to still get a newborn session scheduled! We may not be able to achieve all of the poses that happen while your baby is still 'curled up', but we will still capture the precious details of being a brand new person. Tiny fingers, tiny toes, little lips, dreamy little eyes, and your sweet baby swaddled up and snuggly.
I hope you enjoy darling Bonnie's newborn session! She such a precious baby.
To learn more about my newborn sessions click here.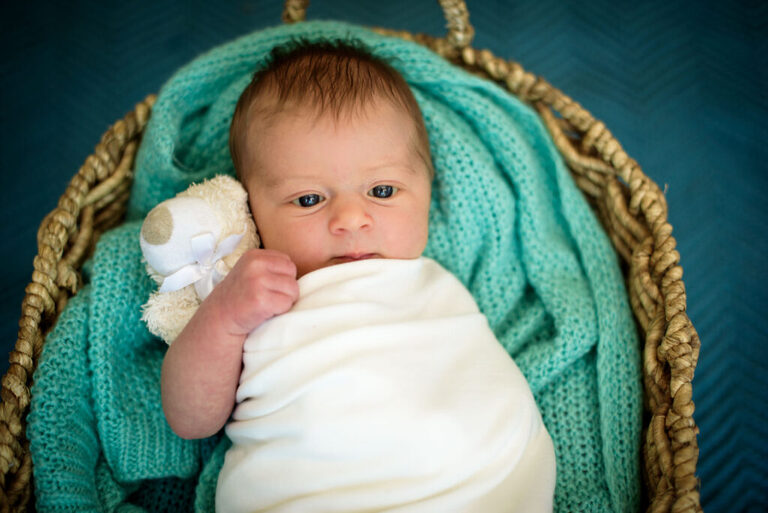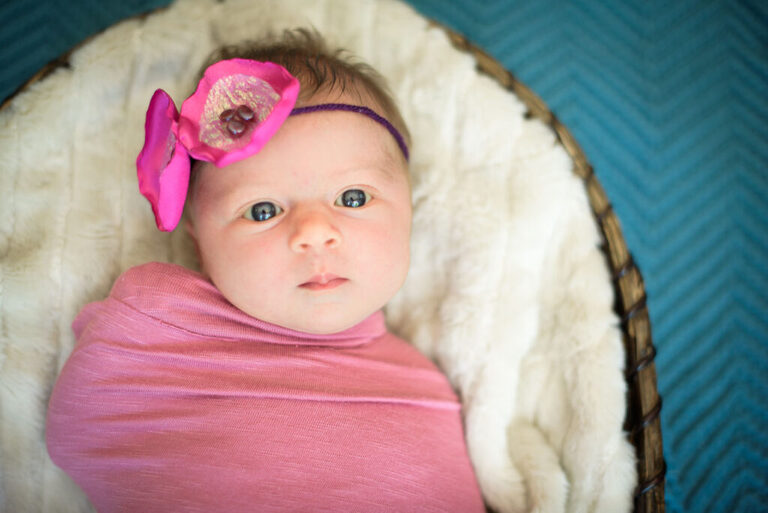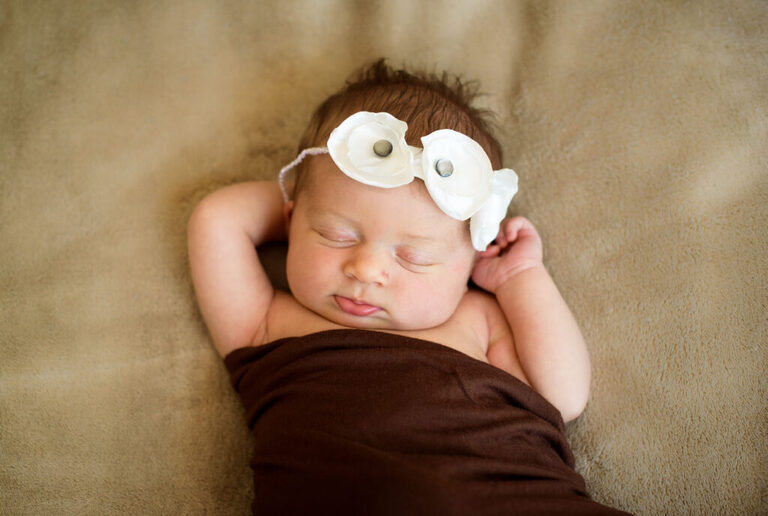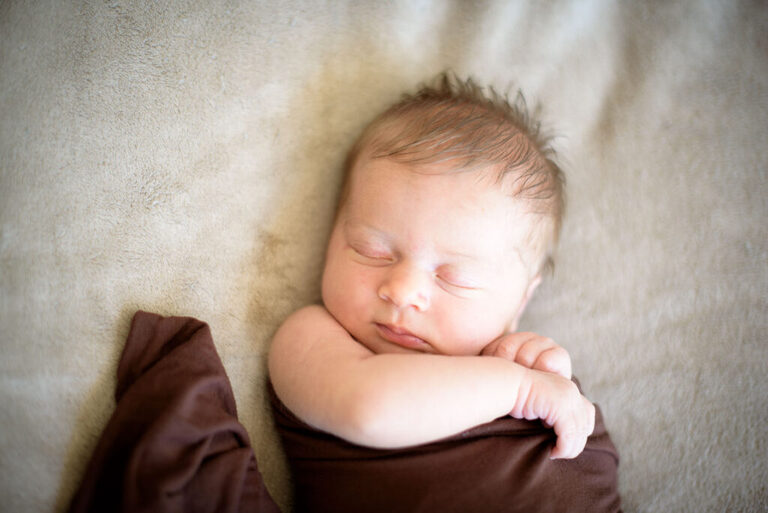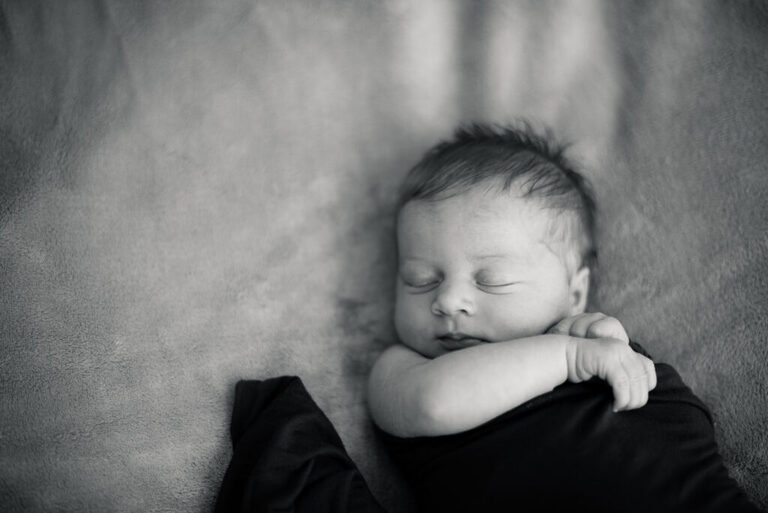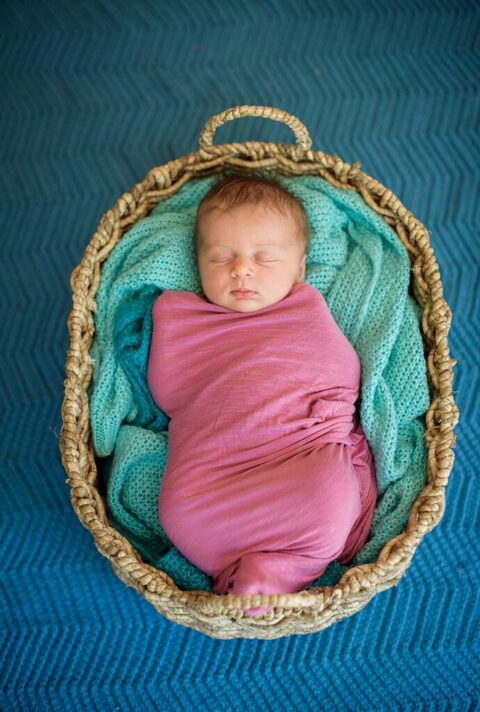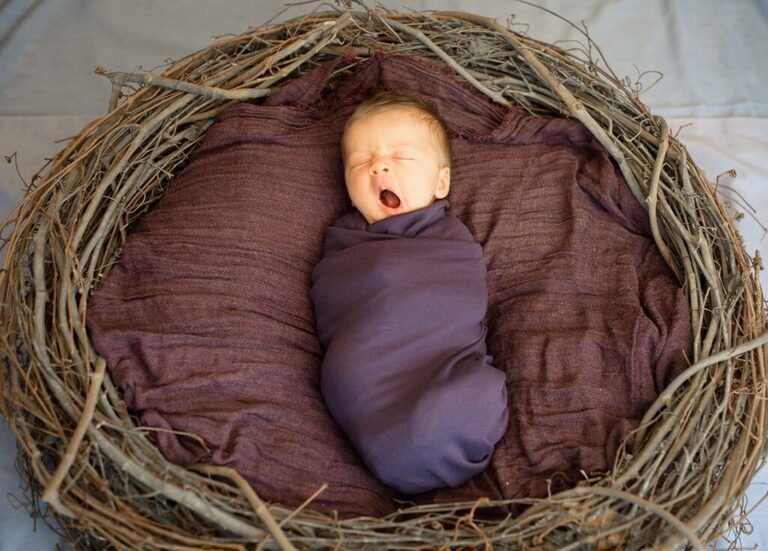 To schedule a session of your own you can contact me.

If you'd like to learn more about my newborn sessions, you can find more info over here.