Meet Gimar and Enrique! I am so honored to introduce you to them. They have the sweetest little family and it's growing!! In just a few weeks they will welcome their first son into the family!
If you'd like to learn more about my pregnancy photography in Palos Verdes and the surrounding cities, click here.
I hope you enjoy this lovely maternity photo session. 
Little Ms is very excited about being a big sister. She's been checking in on baby brother, counting kicks and measuring moms tummy with her arms.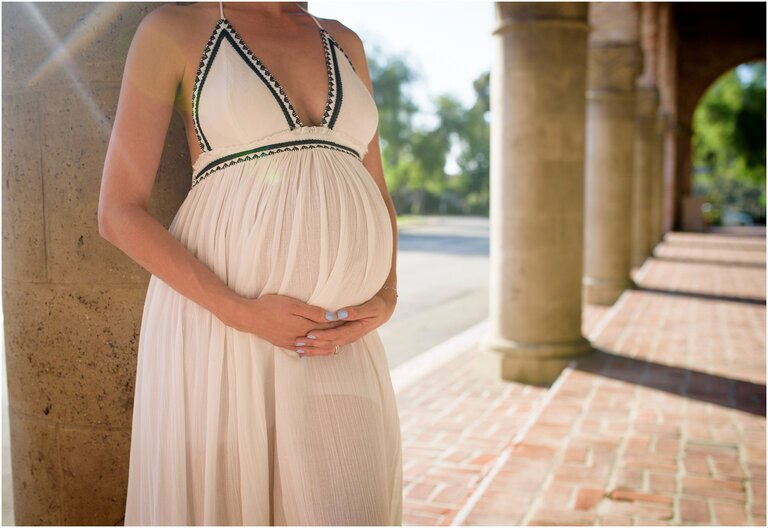 My favorite thing to capture is how people feel about each other. Gimar and Enrique love and enjoy each other so very much. They were a joy to work with.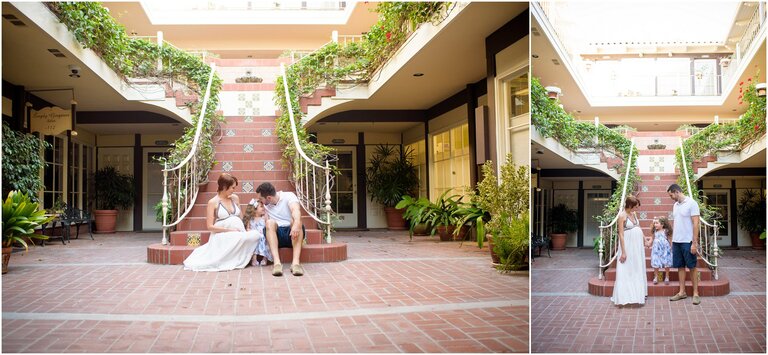 I love Gimar's smile here. Outside of the frame her little darling was also taking photos. Little Sophia captured  some very nice photos of her mommy.
I try to provide a lot of diversity in my photography. It helps my clients in choosing photos to print for different parts of their home. Here we visited a spot just a little out of our way. Palos Verdes provides so many wonderful places to take photos.

Doesn't Gimar have the most lovely pregnant belly? Here we headed down to one of my favorite spots just down from Malaga Cove.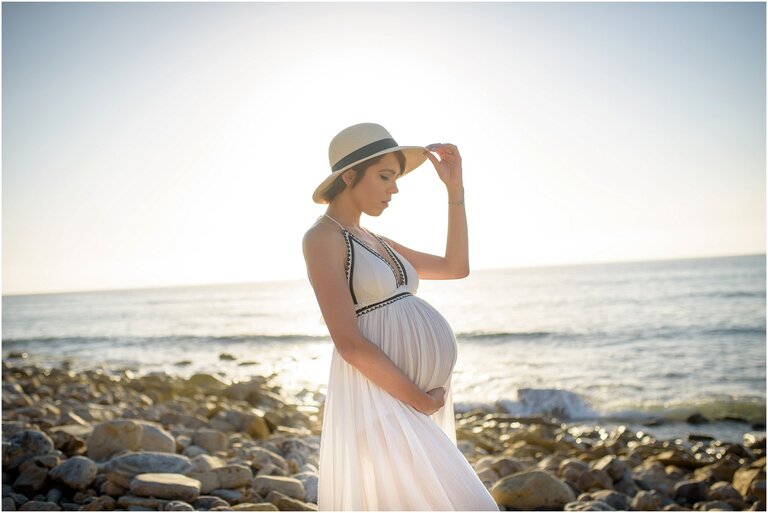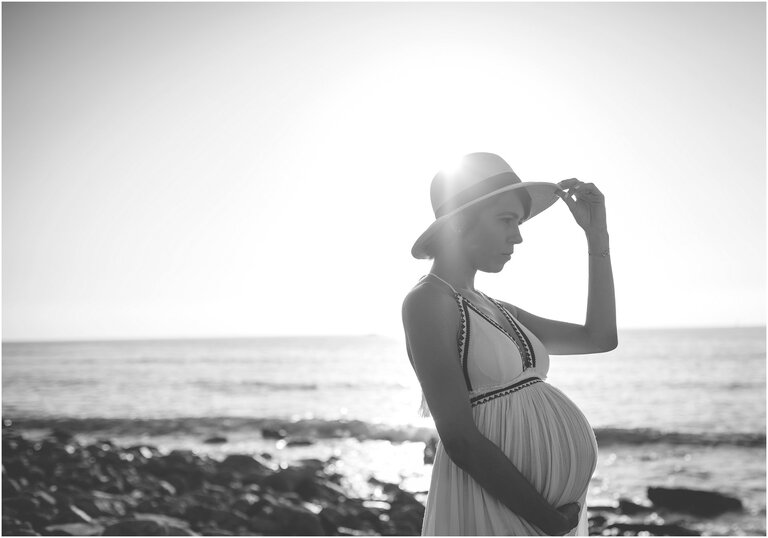 There she is, checking in on mommy's tummy again.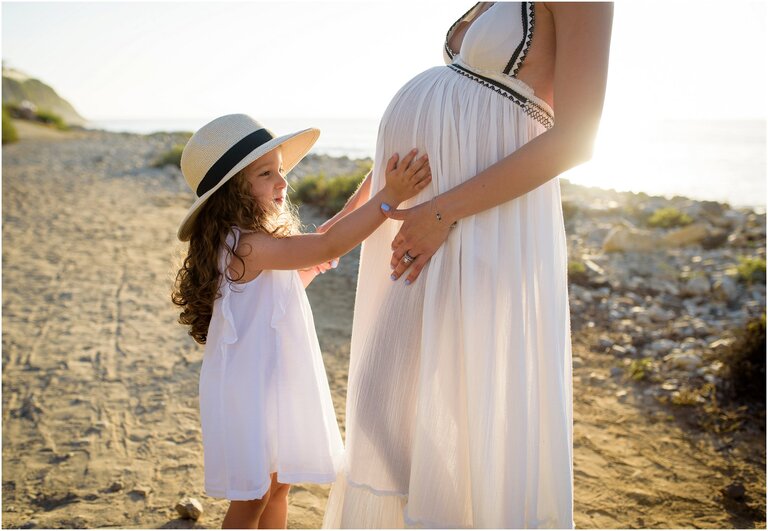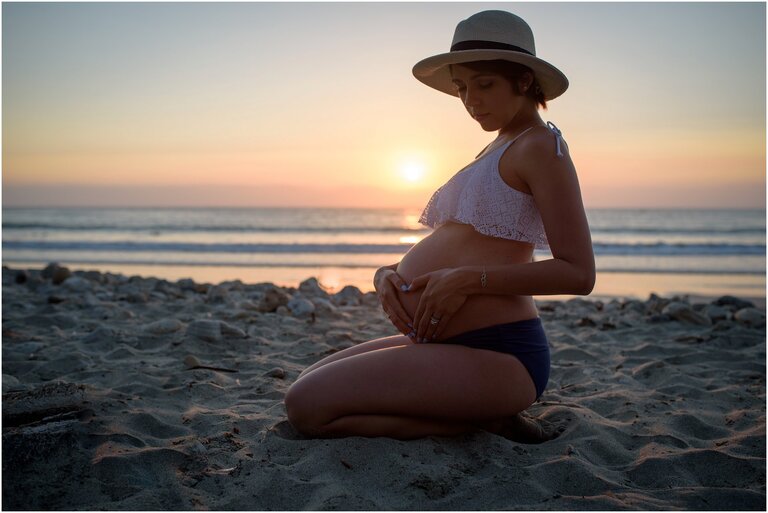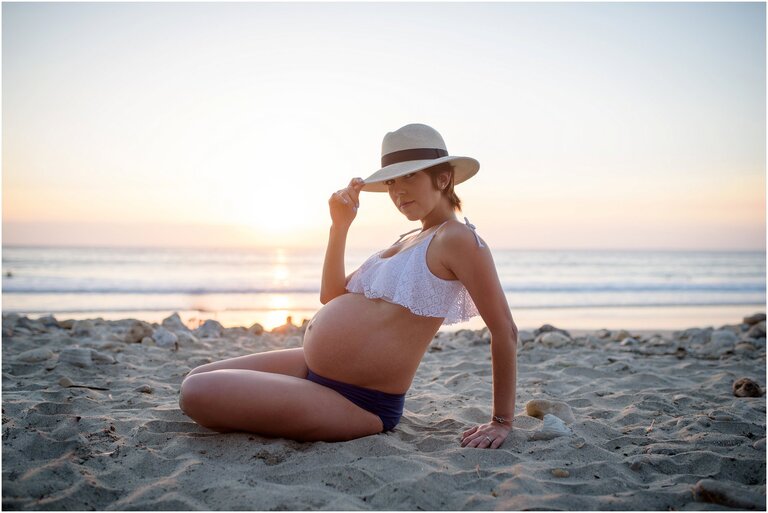 Hello! Isn't this the cutest? Sophia and mommy compared tummies.


Stay tuned to watch this family grow! In just a few weeks we'll be posting the newborn photos for their son. He'll be here any day now!

Sophia is quite the stone stacker. She made some really fun piles while we played at the beach.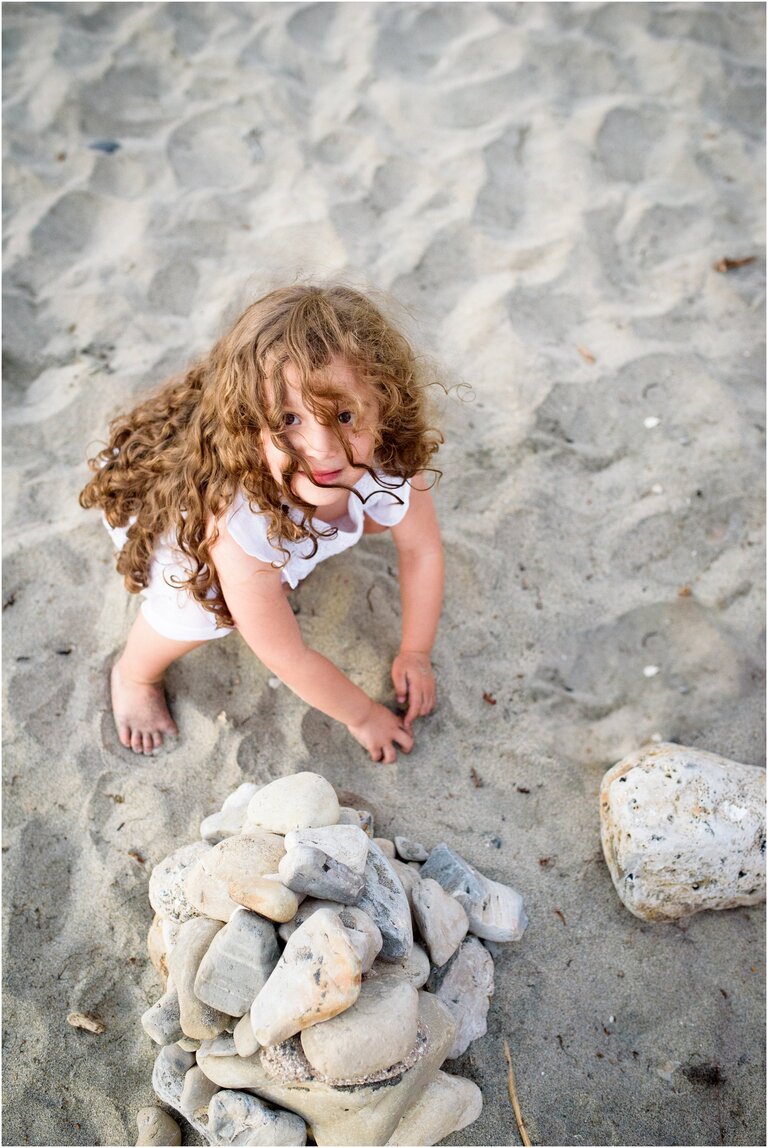 To learn more about my maternity photography, click here.  You're welcome to contact me with any questions you might have. I would love to hear from you!