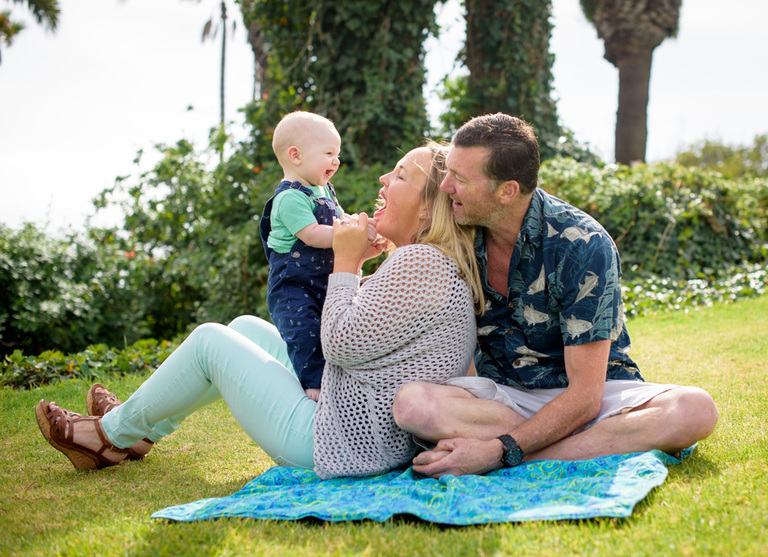 Meet the Hughes Family!  This family is a very special one. They are very dear to me and to so many more. I've known Mena for the past ten years, but my husband has known her since they were teenagers.  Anyone who has known her for more than 20 minutes knows that she is a treasure. It is a real treat to see this new stage in Mena and John's life.
I had the privilege of photographing John and Mena when they were pregnant. Then, I got to photograph them again once Ezekiel Reef arrived. Those were very fun shoots, but this one is probably my favorite.
Ezekiel is seven months now and he has brought a whole new level of joy to their family.  Little EZ loves to babble, being read to, blow raspberries, snuggle his momma, and giggle. Mom and Dad are happy to oblige. John and Mena are fun magnets and can both be pranksters. I can see that the next several years are going to be filled with happiness and silliness. EZ is a great baby and I'm certain that the next few years will be nothing but wonderful for him.
We took these photos at their home and at Point Fermin, where we took John and Mena's maternity pictures. This is a special spot to them because they got married here. John is an expert spear fisherman and being in and near the ocean is a must for him.  I learn something new about spear fishing, ocean currents, and tides each time I am with him. While we were at Point Fermin he pointed out two whales that were very close to the shore. I saw a baby fluke close up, for the first time. He also gave me some pretty good whale watching tips.
I hope you enjoy these photos. I can't tell you how happy I am to take them!