Meet Josefine and Ross! They are truely the sweetest. Working with them felt like meeting up with friends. They are some of the kindest and most gracious people I've worked with yet.
We took maternity photos in Manhattan Beach at two beautiful locations. I loved this wooded spot on a side street in Manhattan.
To learn more about my maternity sessions, click here.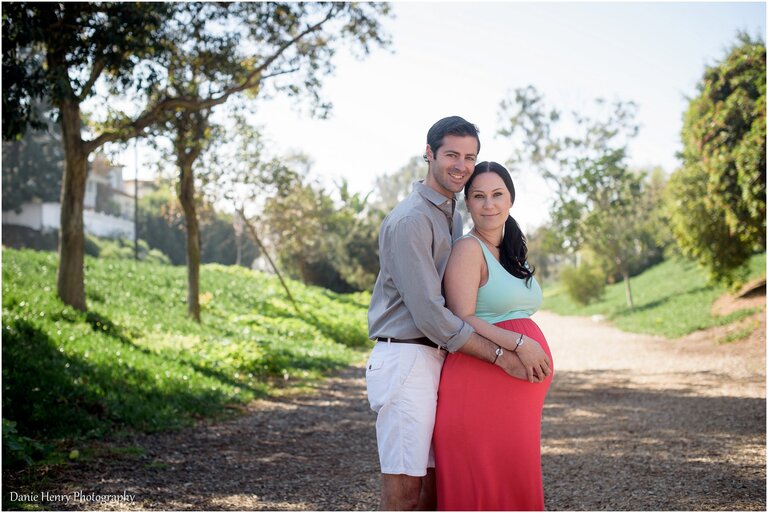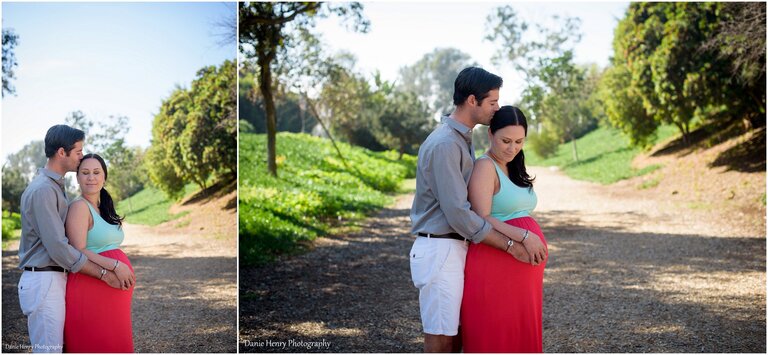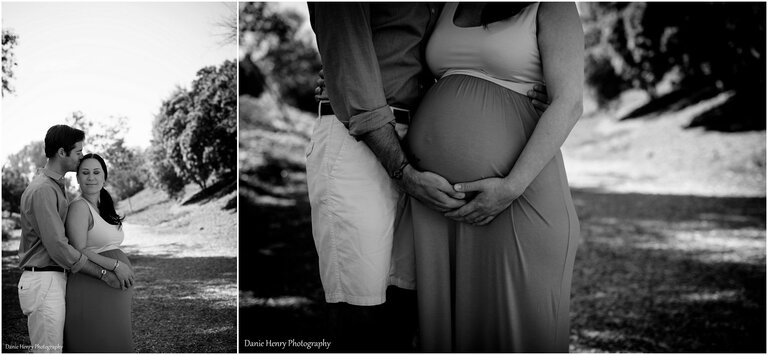 Josefine and Ross have so much affection for one another. Their love and kindness toward each other was so very inspiring to see and document.  You'll notice their matching bracelets that say "grateful".  Their lives reflect the gratitude they feel.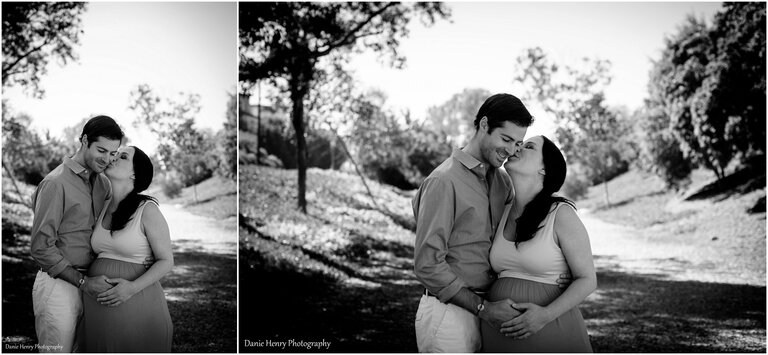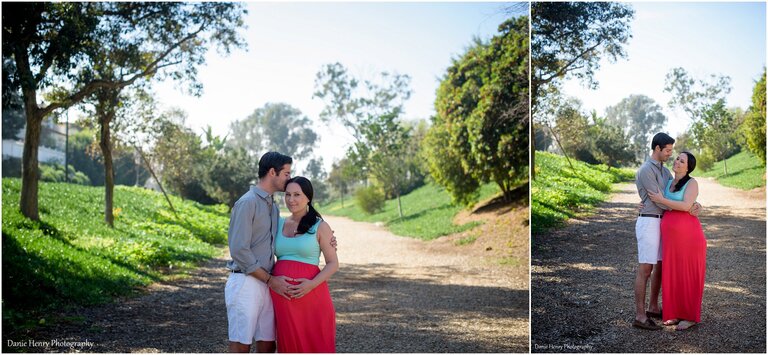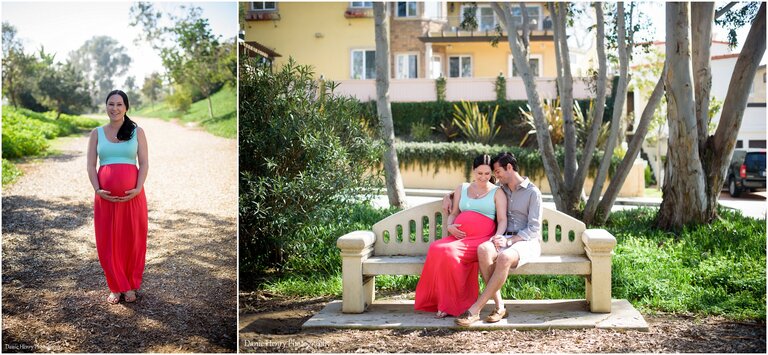 We headed out to Manhattan Beach Pier next. We took these photos on Valentine's Day and probably should have guessed that it was going to be a very busy day down at the beach. Even though the crowds were there, we still got some truly beautiful photos.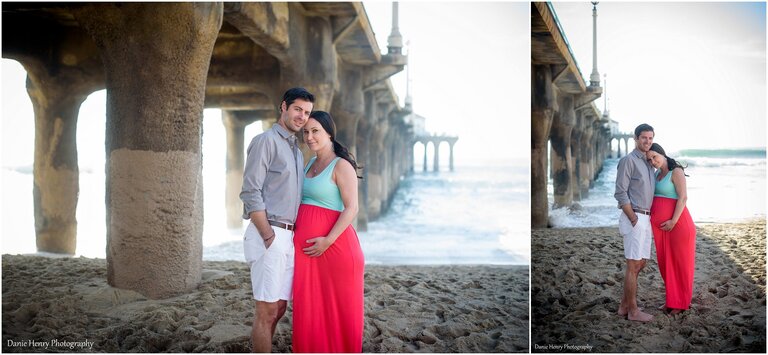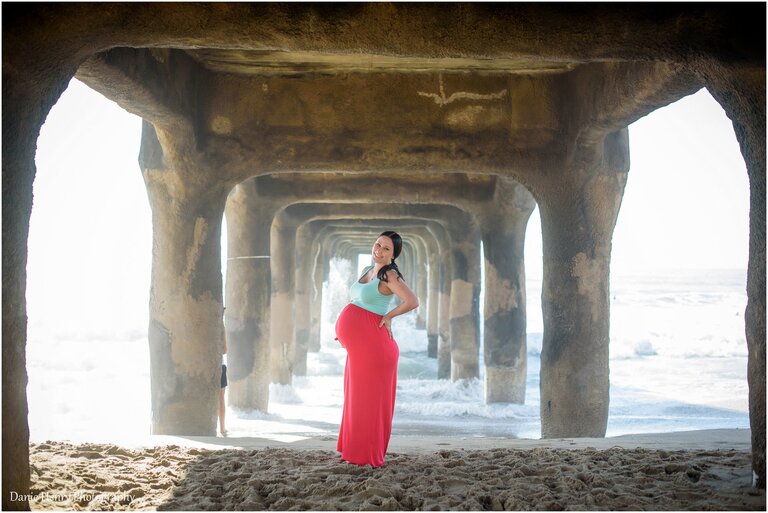 Doesn't she have the best belly?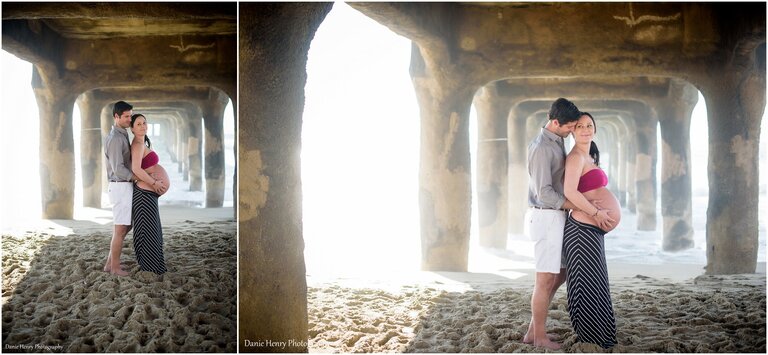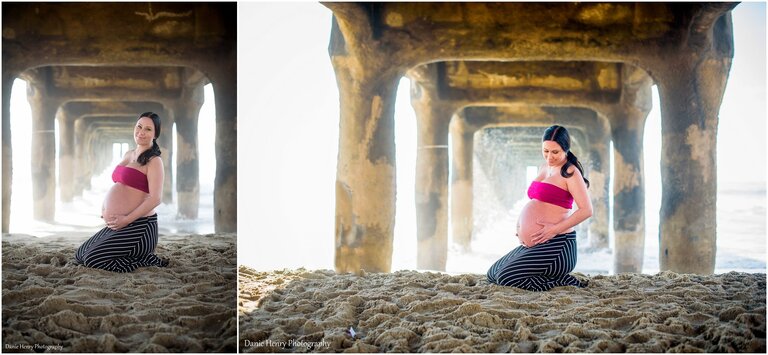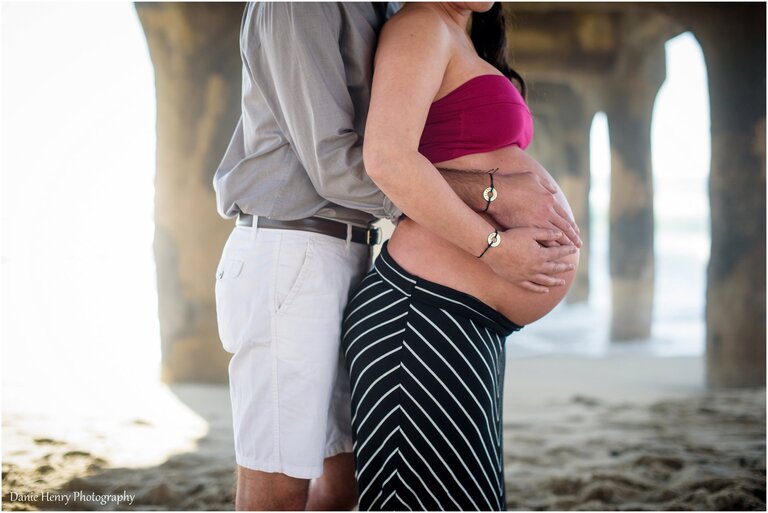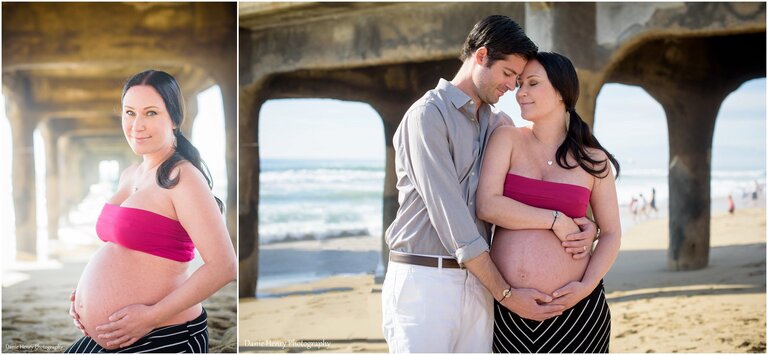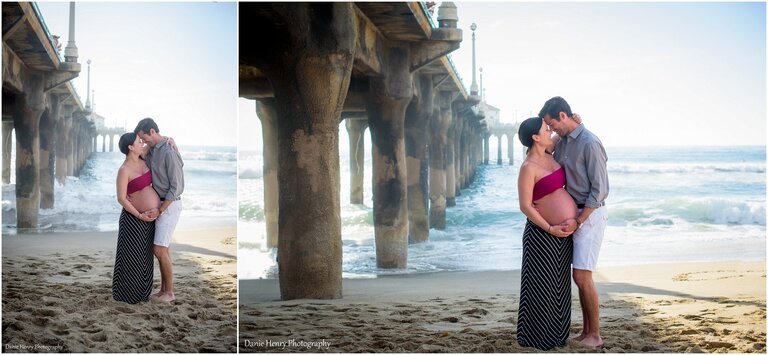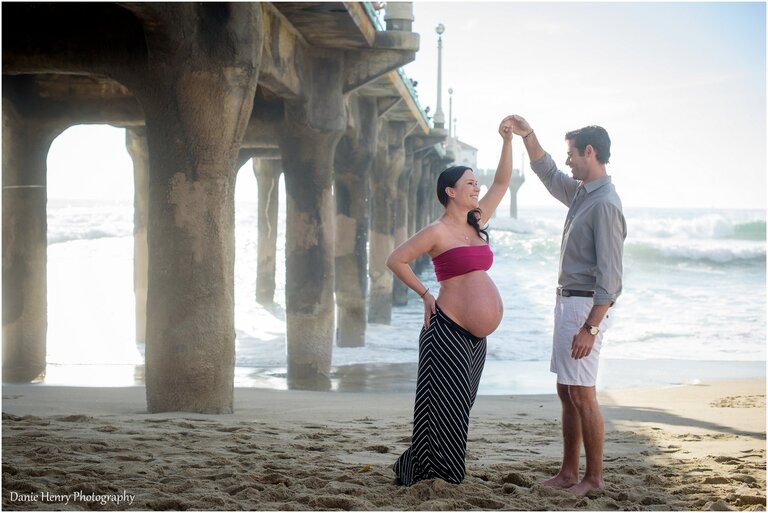 Josefine brought one of my favorite props, the bunny from the book Guess How Much I Love You. If you haven't read it yet, it is one of the sweetest baby books.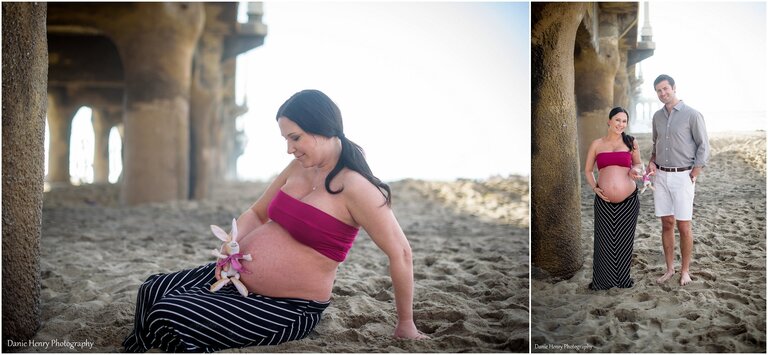 Congratulations Josefine and Ross! I'm so very happy for you.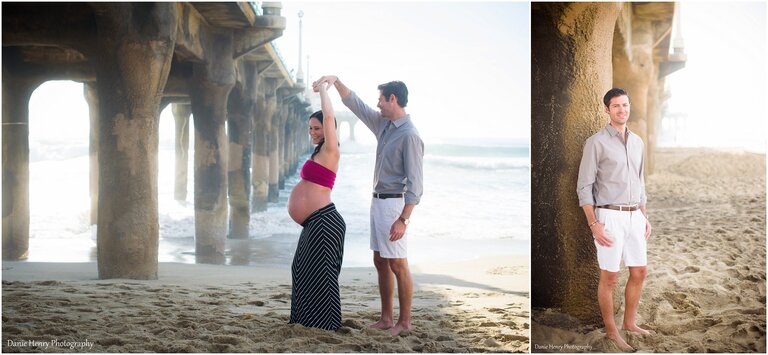 To schedule a session of your own, click here to contact me.