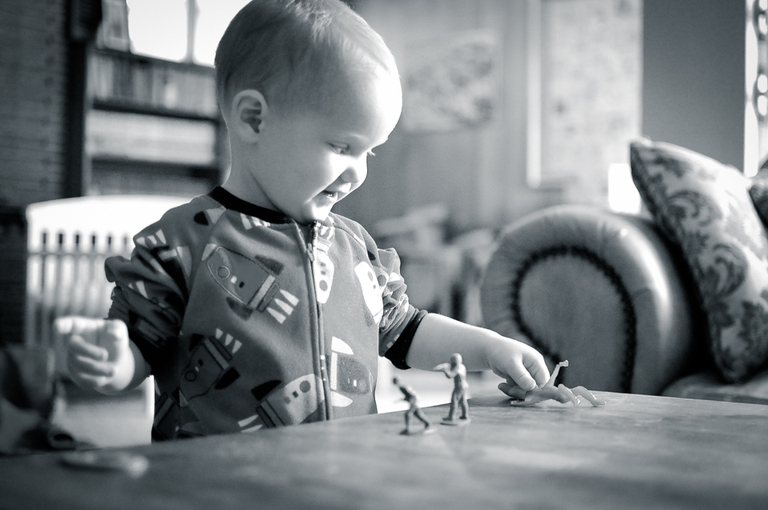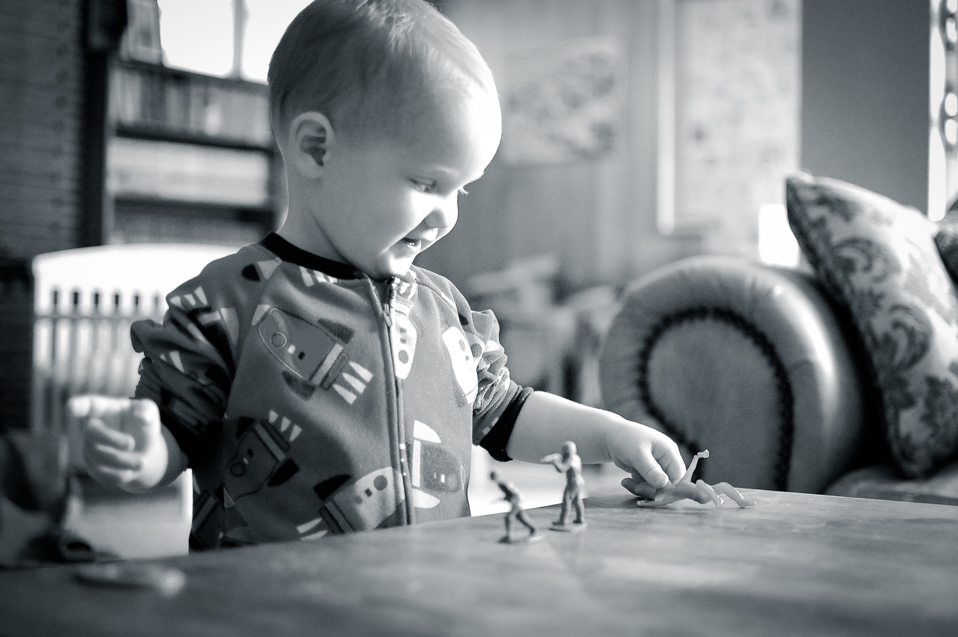 My Baruchie has always loved shoes. I remember the first time I took him to the mall when he was big enough to actually notice what was going on around him. He toddled along and paid no attention to anything but the steps right ahead of him. Then he stopped dead in his tracks. Sean and I both saw him stop. His eyes were wide, his jaw was dropped. He had spotted his first shoe store. You could see the wonder in his eyes. How could something so wonderful ever exist? A giant room filled with only shoes! This must be Heaven.
In our home, no shoe on our shoe rack is safe. My little Baruchie loves to check out all the big shoes. There are always so many to choose from. Daddy's, Izzy's, Judah's, Mommy's – endless options. On this occasion, Baruch and Havah noticed that there were some extra shoes on our shoe rack. Their Uncle Benjamin was in town and had stashed his boots on the boot rack. It only took a moment for Baruch to spot them. He was so proud of himself to see get them on and find that they were a prefect fit!! Of course, big sister was there to have her turn too.
These silly noodles bring me so much joy. They are amused by the most wonderful and simple things in life. I love to watch them experience their days.  They help me to take pleasure in simple things. We need not go further than the shoe rack to find some fun.